Developed as a web-based application, Resource Reservation System project is implemented using ASP.NET framework with SQL server database. The project's main aim is to provide an online platform to universities where they can perform tasks such as planning lab timings, reserving meetings, meeting with teachers, etc.
The complete source code and database of this project can be downloaded from the link below. Project report, documentation, and ppt are not available at the moment. So, refer the description provided here as a general abstract of this project.
Download Resource Reservation System ASP.NET Project with Source Code
[sociallocker]
Download Resource Reservation System ASP.NET Project with Source Code
[/sociallocker]
About Resource Reservation System Project: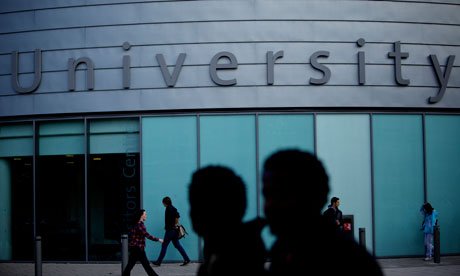 Why web-based system?
One of the facilities provided by many web-based application projects such as this is that they can be accessed via internet by all the people. That is to say, projects like this when implemented with registration system, it becomes very easy for the target group to access the right information provided through the application.
Resource reservation system provides registration system where students and teachers can fill in some details and they are registered into the system. Thus, the information conveyed via this web-based system is only accessible to teachers and students who are registered into the system.
Project Objectives:
This project is mainly targeted at universities and colleges, as previously mentioned. University students can find such application helpful in planning lab timings, reserving meetings, meeting with teachers, scheduling tasks, and other similar activities.
Additionally, students with the help of such application can easily make online booking of available resources. Here, students will look after the available slots in the web page and they can directly reserve or take appointment.
Features:
The key features of resource reservation system are outlined below:
it is a web-based application, so can be easily accessed via internet
teachers and students are required to register into the system
username and password is required to log in to the system
students can plan and schedule meetings, reservations, etc.
students can directly book available resources online
it is very easy to use and maintain for the administrator
a person with basic knowledge of handling a software application can easily control this system as the administrator
it is economical and flexible, meetings all the required demands
For all this to work out, there's an administrator at the database-end of the system who handles and maintains everything. The administrator's main role is to handle registration of students and teachers, set up their profiles or accounts, and flash out lab timings, meetings and other schedules.
Drawbacks of Existing System:
The existing resource reservation procedure is very awkward and tedious. Students should visit their respective college or university and meet members of their respective department  to get information regarding availability of timings and time to get the slot.
Also see,
University Admission Management System
Online Student Management System
More ASP.NET Projects
Conclusion:
This project also provides the benefit of integration of resource reservation system with student information management system to create line process for scheduling activities and tasks. It can be used simultaneously with any other university management system software or similar application.
Flexibility is another key aspect of this project. As per user needs and requirements, features, modules, and sub-modules can be easily integrated into the system.