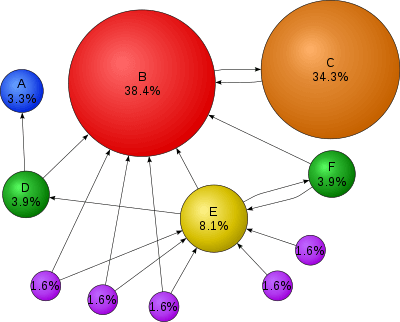 BigData Hadoop Project – An Effective Online Wiki page Ranking Tool
If you wish to know which page is the most important one than others in Wiki, you can do so by using the BigData Hadoop Project. This way you can get accurate information within minutes and without having to count the pages by yourself. As a result, it can help you make better business decisions based on comprehensive analysis of various sets of data and variables.
BigData Hadoop An Effective Online Tool for Wiki
The Hadoop project system focuses on creating best page ranking algorithm for Wikipedia articles. The web search engine searches the keyword and finds the all appropriate pages. Actually, it's a very effective online tool, that can help you find which page is more important than others. Moreover, it gives you the option to add new pages or links and be able to calculate the new rankings. If you wish to boost the performance of your business, hadoop can help you analyze big volumes and different kinds of information within minutes.
Advanced Online Reliable DATA
Haddop helps find better the wiki pages you need, by analyzing large data sets and customize the outcome you want. It also helps you find the most reliable data, by providing complete confidence. This is very important as various data loss can happen in a regular basis. The system also stores and delivers all the necessary data you want.
Search Wiki pages in a Simple and Fast Way
By using Hadoopm you can search large volumes of Wiki pages within minutes and you can find exactly what you are looking for. It gives you the option to handle multiple tasks with ease and be able to process all the relative data you wish efficiently. Hadoop is a flexible, reliable and quick online tool and it only needs some minutes to process terabytes of millions of data.
Perform Wiki Searches with a Highly Secure Online Tool
You probably know that you need your data to be secured. Otherwise, you may cause your business a big problem. So, you probably wish to use a reliable software, in order to be able to work in a secure and safe way. For example, you don't want to lose any kind of information that concerns your business. Moreover, you should that it's a cost effective analysis online wiki tool. You don't want to spend a lot of money. Unlike the traditional database system which were quite expensive for processing large volumes of data, Hadoop gives you the most cost-effective analysis solution to generate big data sets.
BigData Hadoop Project – Wiki page ranking with hadoop
With Hadoop, you can take full advantage of all their data and be able to improve the success of your business.